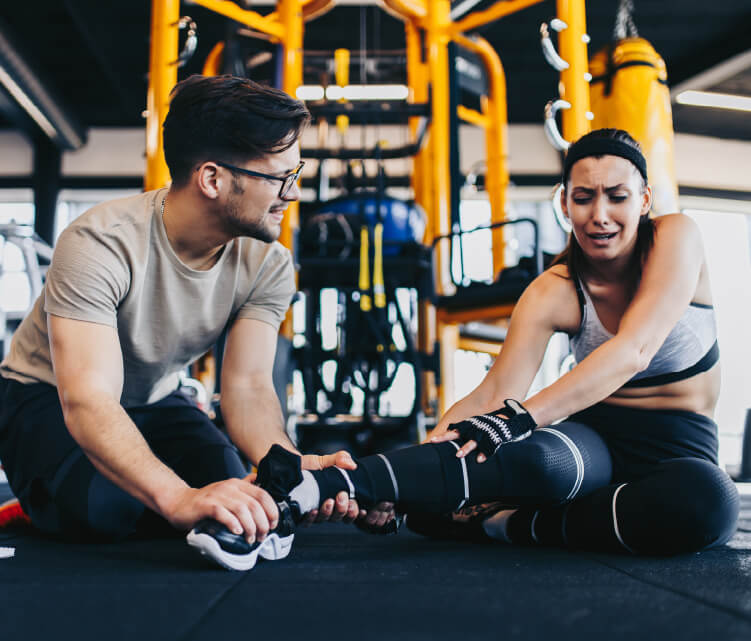 Why Choose Sportsmetrics?
Sportsmetrics™ is the first and largest ACL injury prevention program SCIENTIFICALLY PROVEN to decrease serious knee ligament injuries in female athletes. Developed by Dr. Frank Noyes and a team of athletic trainers, physical therapists and researchers, Sportsmetrics™ is not just another plyometric training program. Jumping drills are used to teach the athlete to preposition the entire body safely when jumping landing.
"First prospective, nonrandomized clinical study showing protective effects of a neuromuscular training program" - Journal of Bone & Joint Surgery
The selection and progression of these exercises are designed for neuromuscular retraining proceeding from simple jumping drills to multi-directional, single-foot hops and plyometrics with an emphasis on quick turnover.  A solid foundation of strength, coordination and overall physical conditioning is required for athletes to attain their highest potential in their sport-specific skills.
Meet Dr. Frank R. Noyes
Orthopaedic Surgeon
Frank R. Noyes, M.D. is a board certified orthopaedic surgeon specializing in knee surgery and sports medicine and an internationally recognized authority on the diagnosis and treatment of complex knee problems. He has been voted Best Doctors in America, Best Doctors in Cincinnati, and to the AOSSM Hall of Fame. He has international experience and is a robotic surgeon.
Meet our highly trained
certification team
Stephanie Smith, MS
Sportsmetrics Program Director

Carolyn Meder, MS, ATC, CES, CSMS
Sportsmetrics Program Athletic Trainer

Al Ducker, MS
Sportsmetrics Program Athletic Trainer

(Hover over the image to see each doctor's profile)
News In and Around
Sportsmetrics
World leaders in sports medicine and advanced sport techniques.